Training
Welcome To Our Training Section
If you are interested in a trained German Shepherd puppy or young adult, visit our PUPPIES page, it has more information on those services.
Obedience, Protection, Personal Protection, Tracking, SAR, Trick Training, High Level Competition, Open Area, Article Search and much more.
We would be happy to answer any questions regarding training, or trained dog sales. Please read through the sections and contact us with any questions. We are located in the Niagara Region of Ontario, we do training here on the property, but also go to our clients homes as well as "into town", whatever we need to do to put your dog in the proper environment to teach him/her how to act. If you live outside of Ontario, it is not a problem, we can talk to you more about how we can work that out for you. We have had many clients that fly in to work with us over the years.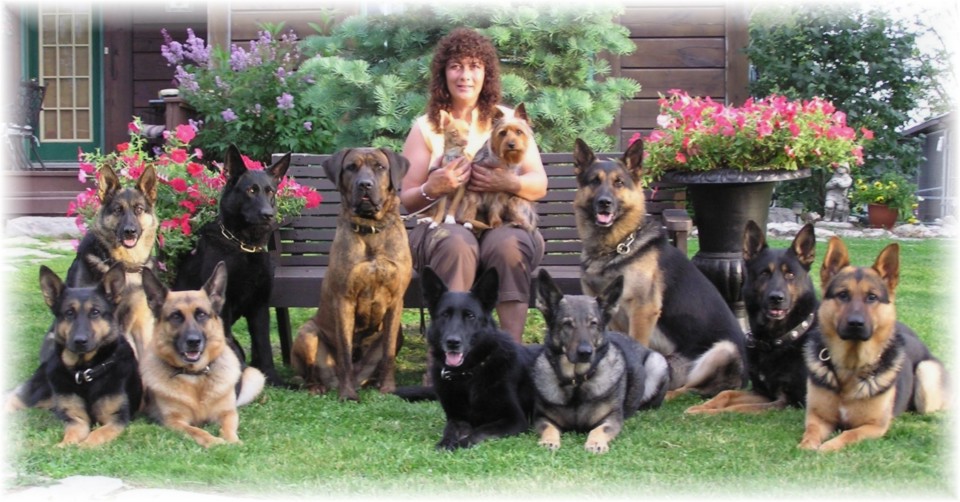 Your dog(s) should complement your life… not control it!
Whether your dog needs to learn how to deal with the everyday stresses of life, or you want to advance into the highest level of training, we can teach you the proper foundation & techniques to communicate with your dog that will last a lifetime. Your reward will be balance and harmony with your K9 companion. We teach a language to you and your dog that you can easily communicate and the level is endless what you can do once you learn how to communicate with them... Your dog will enjoy a much better life with you and your family members.
Put your dogs protective instincts to good use and further his guide-ability and courage with Personal Protection, Home Protection and Property Protection. All levels of training are available.
Whether it's getting started with a new puppy or dog, advanced training, behavioural problems, high level competition, or working dogs, we can help you reach your goals. All training is done "one on one" to focus on your needs. We do not do classes.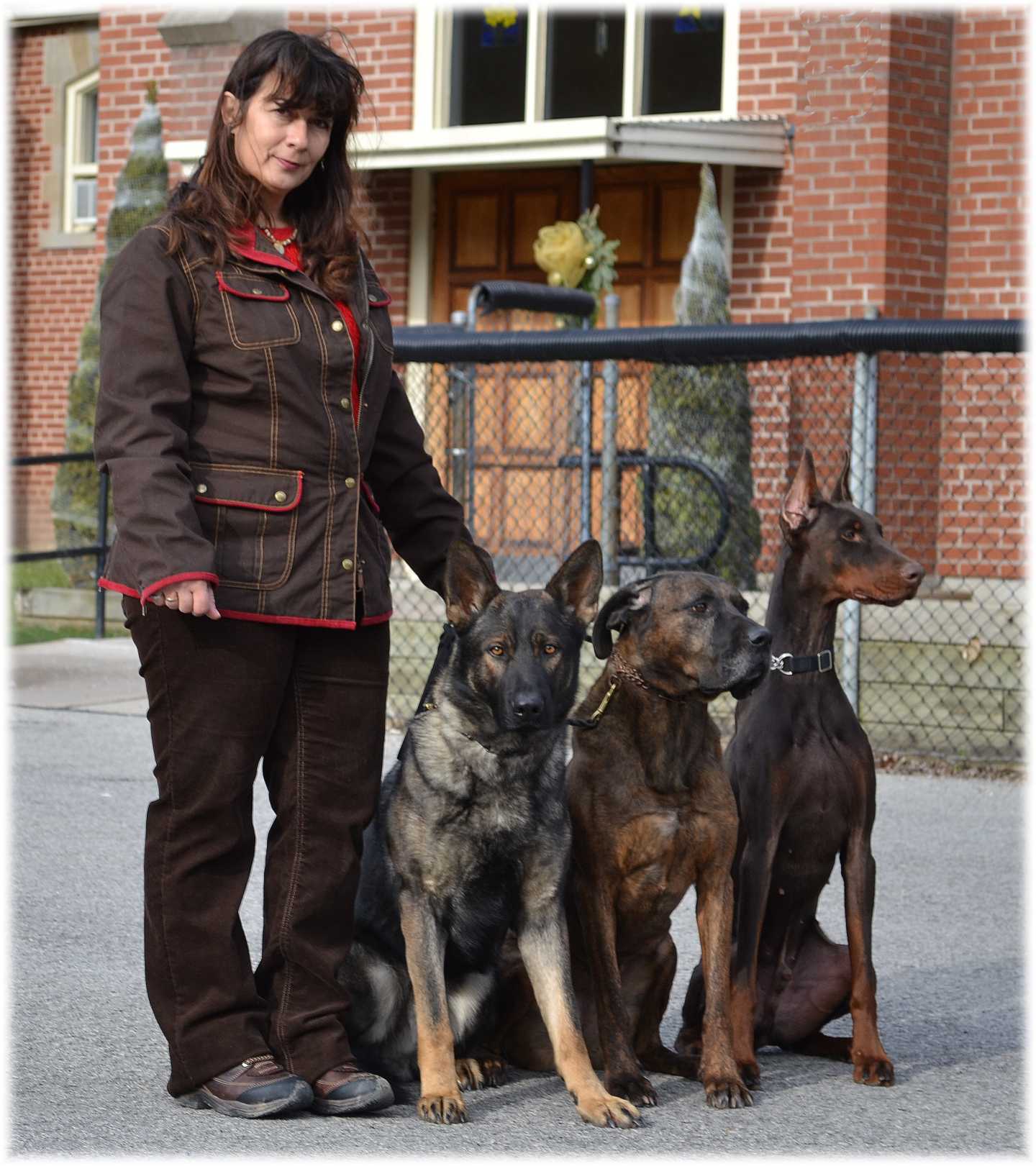 Ask us about the FARM DOG CERTIFICATE through the AKC, many of our dogs are masters of this award.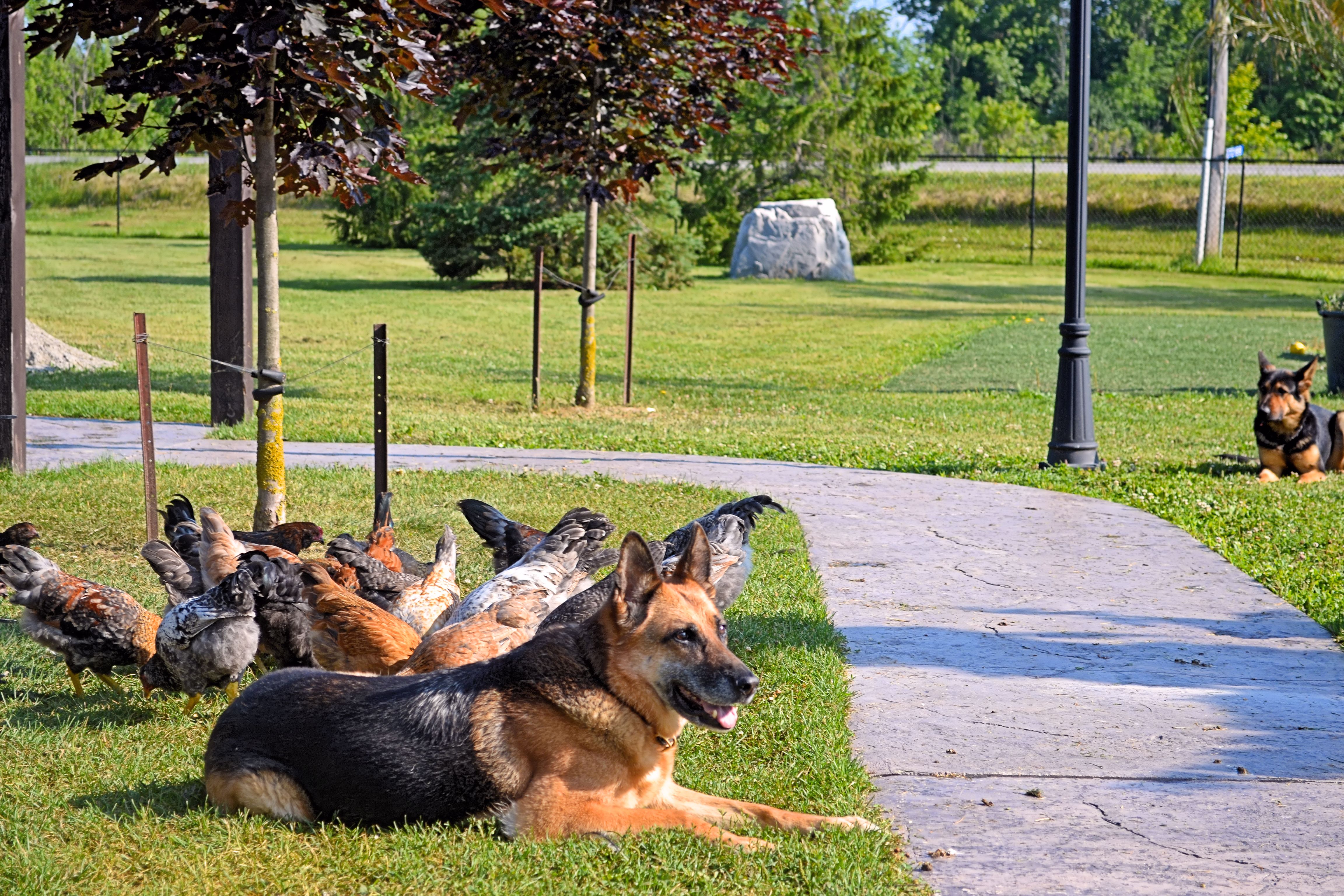 The age of your dog, is not in question. We believe... You CAN teach an old dog, new tricks!

If you would like to show your dog for Conformation shows, working trials, Schutzhund, IPO/IGP, CKC trials, we can definitely help as we have a combined 50 years of experience with that.
We know the hard work and also know the huge rewards that come from it for both you and your dog. Contact us to speak more about this training.
Your dog is only as good as the information they receive from you..... Make it great........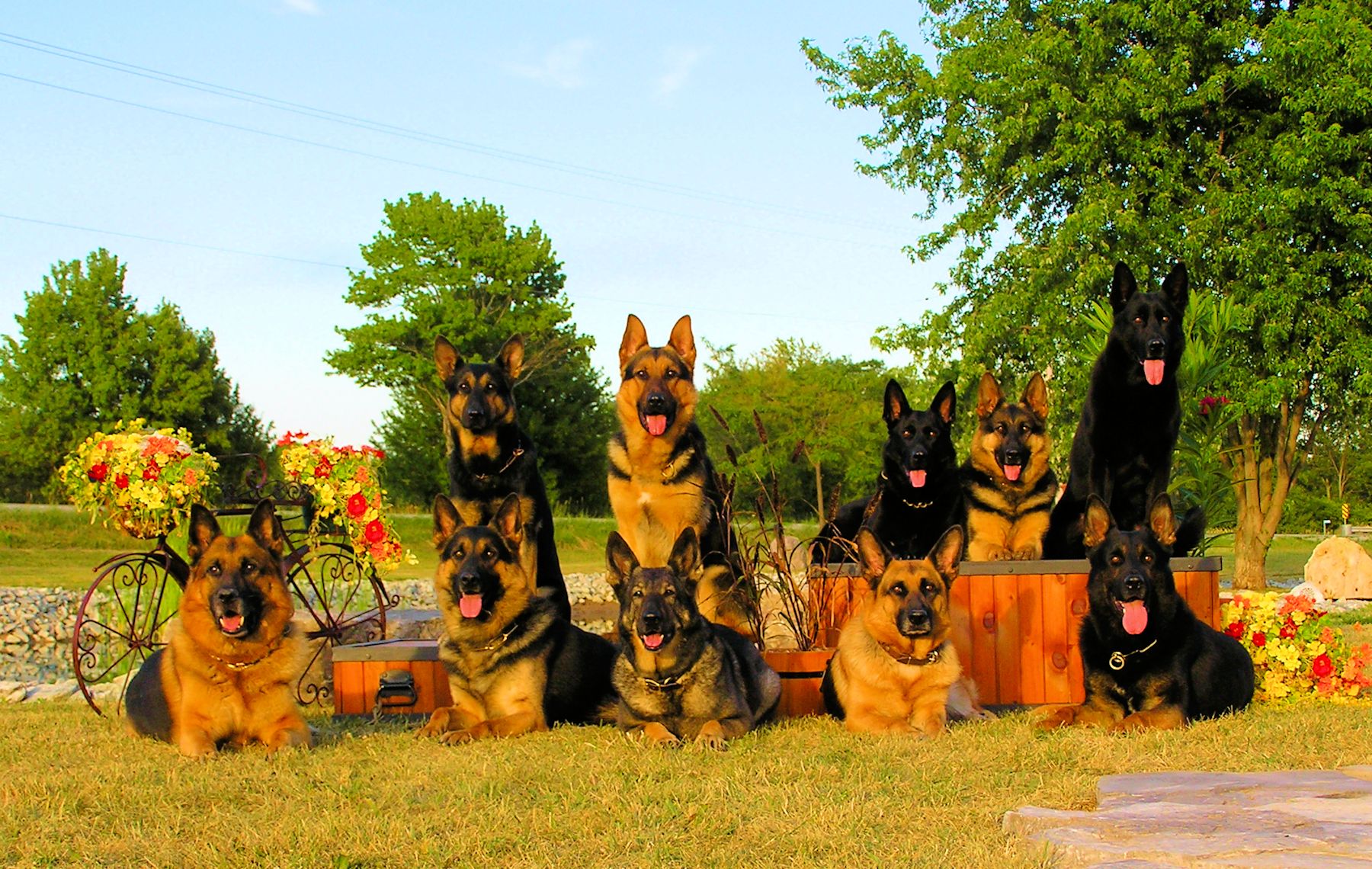 Call us to talk more about training with your dog or your puppy!!! We would love to hear from you.
Trained Puppies Due to the demand of our clients, Committed to Canine is proud to offer German Shepherd Dog puppies at the age of 6-8 months with pre-training already started. For those of you who do not want to deal with the YOUNG puppy or have careers or a busy life and cannot provide that EXTRA time that is needed to spend on the young puppy, we can do for you. Young puppies require time, experience and patience in order to have balanc...

Read more »

This page is under construction, please check back in a couple weeks for updates. We would like to take this opportunity to thank many of the police services in Canada that have entrusted supply them their members of their canine until over the years. City of London, Halton Regional Police, Windsor Police, Saint John Police, Thunder Bay Police, Guelph Police, Quinte West Police, Chatham/Kent Police, Durham Regional Police, Peel Po...

Read more »
News
TIA- Tanzania von Lucescu - HIGHEST SCORING FEMALE IGP3 in Canada (2022-10-01)
We are so thrilled that TIA has won this precious award from the G.S.D.C.C at their 100th Anniversary National Event...
More Info »
our very own YEVHEN vom Bergblick (2015-01-27)
Exciting News!!! Yevhen receives TOP DOG IN CANADA (2013) - IPO3 with 98.94.99=291(V), TOP CANADIAN BORN...
More Info »
New Videos (2013-03-15)
For those of you interested in our dogsport and why we do it, have a look at these two videos. They are very well...
More Info »
Police Service Dog Titan (2013-03-09)
Congratulations to our very own Titan and Officer Tara Vivian McLorn who received the highest award and was inducted...
More Info »